A Successful School Year Starts Here.
Book your child's eye exam today!
Children 18 years and younger are covered under MSP for their annual eye exams
Welcome to Peninsula Lifetime Eyecare Centre.
Peninsula Lifetime Eyecare Centre:
Innovative Eyecare, Modern Eyewear.
At Peninsula Lifetime Eyecare Centre, we provide comprehensive eye health care through cutting edge technology and excellent customer service. Book your appointment with us today; we promise to provide an awesome experience by putting your health and visual needs first.
What Sets Us Apart From Other Optometry Practices?
A History of Innovative Eyecare & Modern Eyewear
Since our establishment in 1978, we have developed a reputation for clear and straightforward advice, comprehensive care, and a large selection of eyewear from popular quality brands.
We will continue to do everything we can to make your experience with us a great one that you will tell your friends and family about.
Our In-House Optical Lab
In addition to our outstanding diagnostic equipment, we have also invested in the technology necessary to assemble your eyewear in-house. This allows us to provide you quality eyewear with quicker turn around times and more convenience while keeping your costs low.
We Are a Care1 Integrated Clinic
Care1 enables us to provide more effective and more comprehensive eye care services by remotely connecting our practice with experienced local ophthalmologists to whom we will refer our patients when required for an in-person consultation.
We Are Technologically Advanced
Our practice is equipped with some of the most advanced technology available. As a result, we are able to offer a very thorough diagnostic process and a complete assessment of your overall eye health.
Our equipment, experience, and collaboration with physicians are the key to the early diagnosis of many serious eye diseases; including glaucoma and age-related macular degeneration.
We are on the corner of 5th St and Bevan Ave, across the street from the Toast Cafe (behind Save-On-Foods).
2379 Bevan Avenue
Sidney, BC V8L 4M9
Monday: 7:30 AM - 5:00 PM

Tuesday: 7:30 AM - 5:00 PM

Wednesday: 7:30 AM - 7:00 PM

Thursday: 7:30 AM - 7:00 PM

Friday: 8:00 AM - 5:00 PM

Saturday: 9:00 AM - 3:00 PM

Sunday:

Closed
We are closed:       The first and third Wednesday of each month between 12-1 pm for staff meetings. All statutory holidays plus Easter Monday. When there is a stat holiday we will be closed on the saturday as well.
Dr. Aisha Cheng
Dr. Mark Bourdeau
Dr. Laurie Brennan
Dr. Christopher Hewitt
Dr. Andrew Lewis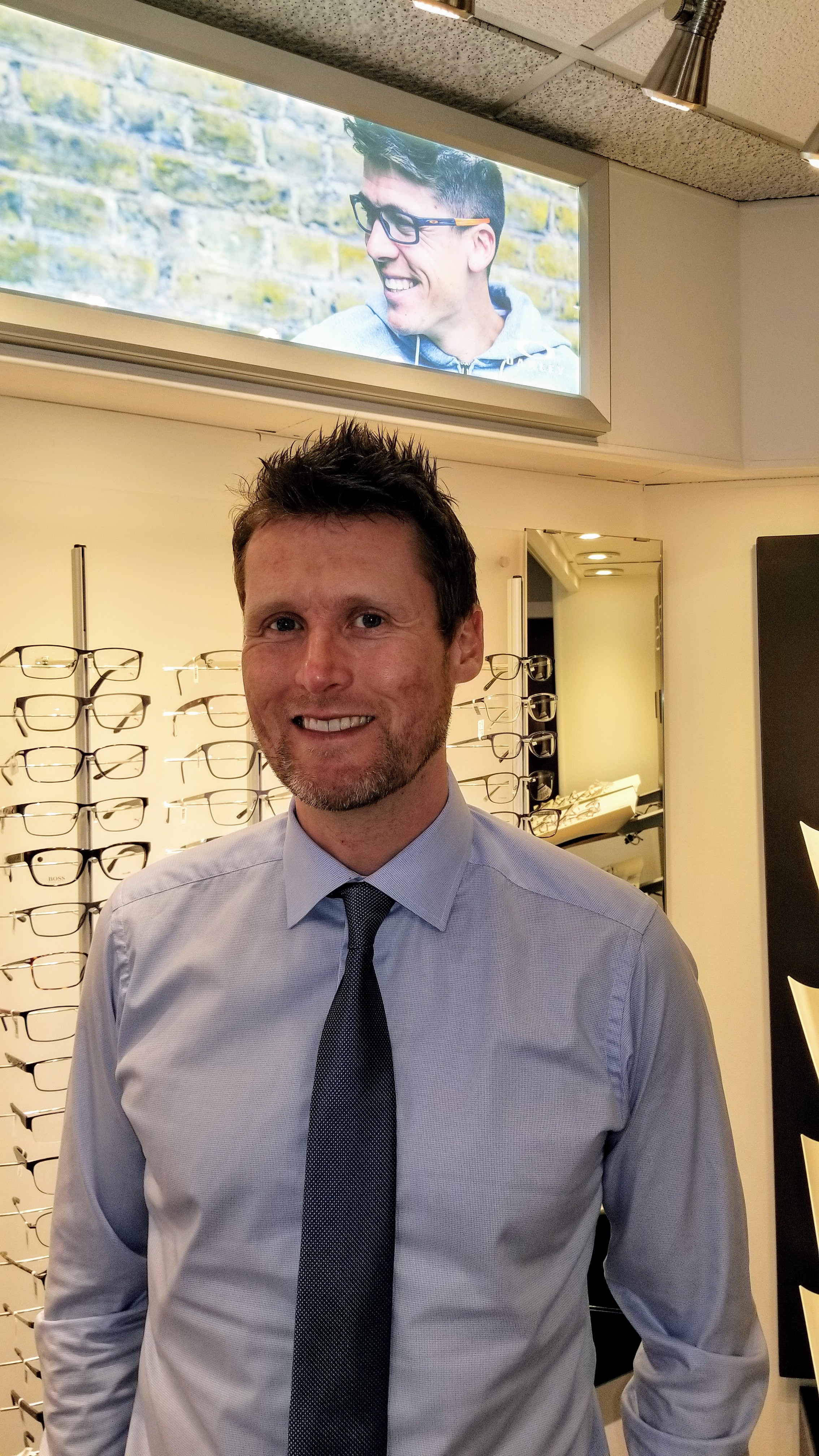 Dr. Lewis was born in Ontario but spent most of his life living in Victoria. His parents, who were both in the practice of ophthalmology, introduced him to vision health at a very young age. He had the opportunity to work alongside his parents in the ophthalmology clinic, as an...
What Our Patients Are Say
A big huge thank you to Pam for helping me find a pair of glasses! Took all of five minutes which was great, a very painless task! Optometrists are always nice and friendly and were always patient with my many questions.

If you experience loss of vision, double vision, swelling, infection or any eye emergency, contact us immediately for guidance. We'll help you with the best treatment to prevent complications and promote long-lasting clear eyesight.
Please call our office at: (250) 656-7266 for further instructions. Use your best judgment on urgency, if you feel your need to find the nearest emergency room. Please visit our Emergency Eye Care page for more information.
For your convenience, we offer direct-billing to all medical insurance providers that allow that service, including: Great West Life, Greenshield, Sun Life Financial, Desjardins, Standard Life, Blue Cross, RCMP, Department of Veterans Affairs (DVA).