A WIDE SELECTION OF CONTACT LENSES IN Sidney, British Columbia
---
These include disposable soft contact, bifocal/multifocal, toric, and colored lenses. Whether you wear daily, weekly or monthly disposables, or conventional (vial) lenses, check out our selection of lenses at Peninsula Lifetime Eyecare Centre . Our goal is to fit you with contact lenses that give clear and comfortable vision.
Establishing a Good Contact Lens Fit at Peninsula Lifetime Eyecare Centre
It starts with a thorough eye exam to ensure the most up-to-date prescription and rule out any pre-existing conditions that could interfere with contact lens wear.
Fitting lenses to your lifestyle
We will determine the best fitting lens based on your lifestyle needs and the shape and health of your eyes. In most cases, you'll have the opportunity to try lenses on the same day as your exam. You may even go home with a few samples before making a final decision.
Follow up fittings
Our Sidney team will follow up after the initial fitting and then make any necessary changes in fit or materials to get you the best possible result. We teach all our patients proper contact lens care and also possible consequences if proper care is not taken. Then we continue with long-term follow-up to monitor the condition of the lenses and to ensure that proper hygiene is being maintained.
Utilizing silicon hydrogel technology, Air Optix contact lenses are well known for comfort and oxygen permeability. They are available in a variety of prescriptions and varieties, including toric lenses.
The company is one of the best-known and most respected healthcare brands in the world, offering the widest and finest range of eye health products including contact lenses and lens care products, pharmaceuticals, intraocular lenses and other eye surgery products.
Unlike many other silicone hydrogel lenses, Biofinity contact lenses incorporate a naturally wettable material that maintains a hydrophilic (water loving) property throughout the lens. This means no surface treatments, additives, coatings or wetting agents are needed.
We create and execute innovation that is unmatched in the contact lens industry. There's much more to our story than that, however. In fact, you'll find that what sets us apart is how we approach our business. We collaborate. We listen. And, we enjoy what we do.
As a primary resource to optometrists and eye care professionals, Johnson & Johnson aims to make the world a better place by providing health solutions for everyone. Explore well-known trusted products with a brand responsible to improving daily lives.
Discover a new era in contact lens comfort. Designed with a surface of over 80%* water content, nearly the same as the surface of your eye, for a feeling of exceptional comfort until the end of your day.
Our Recommended Products: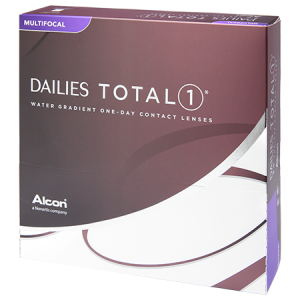 DAILIES TOTAL1® Multifocal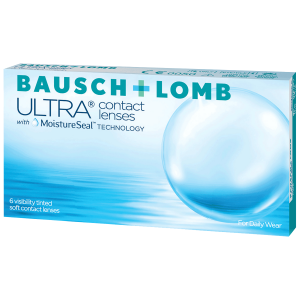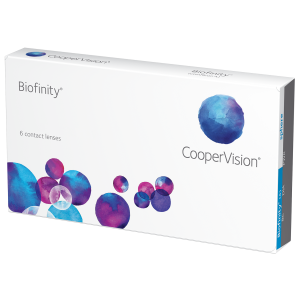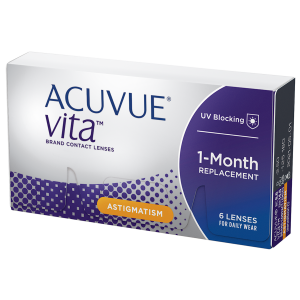 ACUVUE VITA® for Astigmatism
Our Contact Lens Services: