We have an extensive selection of eyewear including the latest styles in designer sunglasses and prescription eyeglasses.  Here are just some of the lines we offer:
Stylish affordable frames for both men and women. Built with that iconic Adidas design, these sunglasses exude performance and have a sporty flair to them. Superior technology focusing on providing a huge field of vision will leave you wondering why other brands are still around.
Clean, classic, Canadian. Alfred Sung means top quality eyewear, with thoughtful and emotional design while remaining practical and authentic. 35 years of aesthetic mastery has brought Alfred Sung eyewear to the pinnacle of style, with frames handcrafted in Italy and Japan. Available only at select optometrist offices that are individually selected by Alfred Sung to carry their frames.
Founded in 2003 in Denmark, Bellinger eyewear consistently focuses on innovation. Dedicated to high-quality materials and construction, vibrant designs, and slick shapes, Bellinger eyeglass frames leave a lasting impression on those around you. Make a statement with Bellinger frames.
Coach is a leading New York design house of modern luxury accessories and lifestyle collections, focusing on superior quality and durability.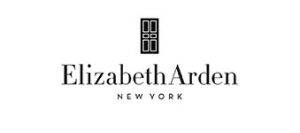 Renowned beauty products designer Elizabeth Arden naturally made the progression into eyewear. Since then she's been offering women an exquisite collection of fashionably designed frames that enhance the face of any woman with the discerning taste only Elizabeth caters to.
A pioneer in the eyewear industry, ICU Eyewear was the first to develop and implement a manufacturing process for eco-friendly reading glasses made from reclaimed plastic, recycled metal and sustainable bamboo.
FYSH UK encourages you to express and embrace your individuality. Our frames are inspired by the beauty of the sea and the latest trends, with fluid styling, brilliant colors and creative textures that let your personality shine through.
The brand embodies Rey's style: modern, edgy design evolved in a constantly advancing creative atmosphere. Being fashionable is not a concern: every frame is unapologetically off-beat and filled with character down to the very tip of the temple.
Stylish and unique designs matched perfectly for those that need frames that can keep up with their busy lifestyle. High performance offerings made with durable materials proven to take anything you can throw at them. Classic styling matched with signature Hugo Boss accents prove you don't have to compromise on a frame to suit your individual tastes.
Kate Spade New York has over 140 retail shops and outlet stores across the United States, and more than 175 shops internationally. our colorful products are sold in more than 450 doors worldwide, in every time zone and on every continent. whether in San Francisco, Sao Paulo or Shanghai, our shops are always warm and inviting.
For men and women who understand the connection between who they are and how they're perceived. Because style is about much more than just a look. It is an opportunity to make a statement.
Gwen Stefani partnered with Tura Inc to bring her designs to life. The L.A.M.B. eyewear collection is modelled after the star's iconic style, featuring bold frames, exciting colors, and glamourous details. Her frames range from chic and elegant to fun and punk rock, much like her own personality.
Available in both optical and sun, the Michael Kors Eyewear Collection ranges from cat-eye's to aviators and from oversized to understated, infusing innovative materials like reflective lenses and one-of-a-kind tortoise acetates with details like the brand's signature logo charm and chain-link detail. Each pair is irresistibly chic, evoking the unique sensibility of the brand and incorporating rich accents from the designer's runway collections.
MODO is dedicated to consistently designing eyewear that blends effortless minimalism with harmonious functionality. Their creative inspiration is found in the cities MODO resides in: New York, Milano, and Stockholm. Inventive technology and colorful designs achieve a highly unique collection of beautiful frames.
Designed in France, Nat and Coco eyewear features a flair for haute-couture and all of the excess the fashion movement has to offer. Innovative temple designs and vibrant colour schemes ensure that every pair will be as unique as the wearer themselves.
Founded in 1973, Prodesign denmark is devoted to creating high synergy between face and the optical frame. Their eyewear highlights the finest qualities of the face, with innovative frames, good details, and the best choice of materials.
For those seeking something new, Ogi Eyewear never disappoints. Founded on the principle that everyone is always looking for something new, Ogi Eyewear continuously releases new or expanded eyewear collections. Purposeful use of color, finely crafted and affordable.
A MOREL company. OGA has a scandinavian spirit, combining masculine design and functionality. The comfort of the frames in no way compromises the sleek original design. MOREL is an award winning global French company, with OGA as one of their top brands.
Silhouette is the leading manufacturer of high quality eyewear, with a strong focus on rimless design. A celebrated leader with a unique commitment to design and manufacture of sophisticated eyewear.
A sophisticated Neoclassical collection that reflects the essence of timeless eyewear design with a modern twist of today. Seraphin is an exclusive and continuously updated collection by Ogi Eyewear.
From the vintage classics to the present-day trendy frames, Ray Ban has always been durable, comfortable and attractive. From celebrities to your friends, Ray Ban is always a favorite.
Founded in 1978, Versace holds the ultimate status in style. The Versace name is World famous, and centered on the idea of a world of fashion, glamour and sexiness. Versace eyewear is striking and designed to combine technical innovation with stylish design. The frames are distinctive and like many of Versace's accessories, often feature details taken from the graphic language of the house.
Face a Face was created to stand out from the standard, conforming trends in eyewear fashion to launch a high end. Face a Face eyewear is designed to express the individual personality, boldness and modernity of the wearer. Manufactured with high quality materials and expert design, Face a Face offers the ultimate collection for those seeking high end form and function.
Vera Wang was born on June 27, 1949, in New York City. A former figure skater, Wang was senior fashion editor at Vogue for 15 years and then a design director for Ralph Lauren. She designed her own wedding dress, then opened a bridal boutique and soon launched her own signature collection.
Ted Baker eyewear (a sub-brand of Tura Inc) is a quirky brand that features mixed styles of retro influences and contemporary fare. Considered a quintessentially British brand, Ted Baker eyeglass frames emphasize clean silhouettes and iconic details.