Whether or not you require vision correction, sunglasses can add an element of comfort and enhanced performance to your activities, while helping you look great.
Stylish affordable frames for both men and women. Built with that iconic Adidas design, these sunglasses exude performance and have a sporty flair to them. Superior technology focusing on providing a huge field of vision will leave you wondering why other brands are still around.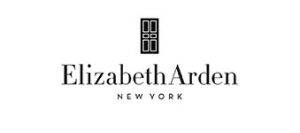 Renowned beauty products designer Elizabeth Arden naturally made the progression into eyewear. Since then she's been offering women an exquisite collection of fashionably designed frames that enhance the face of any woman with the discerning taste only Elizabeth caters to.
Kate Spade New York has over 140 retail shops and outlet stores across the United States, and more than 175 shops internationally. our colorful products are sold in more than 450 doors worldwide, in every time zone and on every continent. whether in San Francisco, Sao Paulo or Shanghai, our shops are always warm and inviting.
Maui Jim is the fastest growing maker of premium polarized sunglasses and prescription sunglasses in the world! It all began in Lahaina, Hawaii, with a need for sunglasses that could eliminate the harsh Hawaiian glare without distorting the colors of the island scenery.
Gwen Stefani partnered with Tura Inc to bring her designs to life. The L.A.M.B. eyewear collection is modelled after the star's iconic style, featuring bold frames, exciting colors, and glamourous details. Her frames range from chic and elegant to fun and punk rock, much like her own personality.
Available in both optical and sun, the Michael Kors Eyewear Collection ranges from cat-eye's to aviators and from oversized to understated, infusing innovative materials like reflective lenses and one-of-a-kind tortoise acetates with details like the brand's signature logo charm and chain-link detail. Each pair is irresistibly chic, evoking the unique sensibility of the brand and incorporating rich accents from the designer's runway collections.
Oakley invents each new product with a design philosophy called sculptural physics: the discipline of solving problems with science and wrapping those solutions in art. Supported by an infrastructure that includes the latest tools of technology, Oakley engineers and artisans continue to expand the company's array of product categories.
MODO is dedicated to consistently designing eyewear that blends effortless minimalism with harmonious functionality. Their creative inspiration is found in the cities MODO resides in: New York, Milano, and Stockholm. Inventive technology and colorful designs achieve a highly unique collection of beautiful frames.
Our story says it all. Polaroid has been a trusted global brand for more than 75 years and is best known for pioneering instant photography since Edwin Land first conceived of the instant camera in 1943. We embrace the nostalgia inherent in our past, allowing us to embrace old technologies through new technologies and beyond.
From the vintage classics to the present-day trendy frames, Ray Ban has always been durable, comfortable and attractive. From celebrities to your friends, Ray Ban is always a favorite.
Founded in 1973, Prodesign denmark is devoted to creating high synergy between face and the optical frame. Their eyewear highlights the finest qualities of the face, with innovative frames, good details, and the best choice of materials.
Founded in 1978, Versace holds the ultimate status in style. The Versace name is World famous, and centered on the idea of a world of fashion, glamour and sexiness. Versace eyewear is striking and designed to combine technical innovation with stylish design. The frames are distinctive and like many of Versace's accessories, often feature details taken from the graphic language of the house.